Water Damage Restoration
24 HR WATER RESTORATION SERVICES
ServiceMaster Leads The Industry In Water Damage Restoration
Water damage to your home or business can be extremely frustrating. Between the saturated belongings and building materials to the potential hazards of standing water, you will require fast and efficient water damage restoration services.  At ServiceMaster Restore, we understand the intricacies of water restoration and use this knowledge to return your property back to its pre-loss condition. From water extraction and water damage cleanup to drying, dehumidification, water damage restoration, and water damage repairs, we have your back.
You can have peace of mind knowing that your home or business will be safe due to our water damage restoration services. ServiceMaster is on call around the clock because we know that water damage needs immediate attention. When we receive an emergency call, it is our mission to come to your aid as quickly as possible (typically this means between 2 and 4 hours if you live in Medford, Grants Pass, Phoenix or the Rogue Valley area).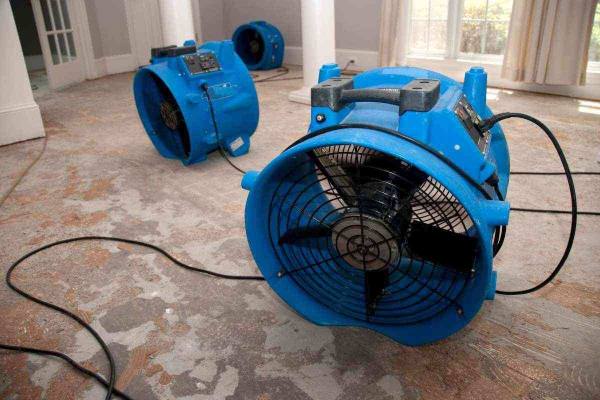 Common Causes Of Water Damage
Water damage is unpredictable and sometimes difficult to identify the source. Through our experience, we have found the most common causes of water damage are the following:
Regardless of how the damages began, SM of Medford will extract and restore all of your water damages quickly and efficiently to ensure no further damages occur.
schedule your free Water Damage inspection today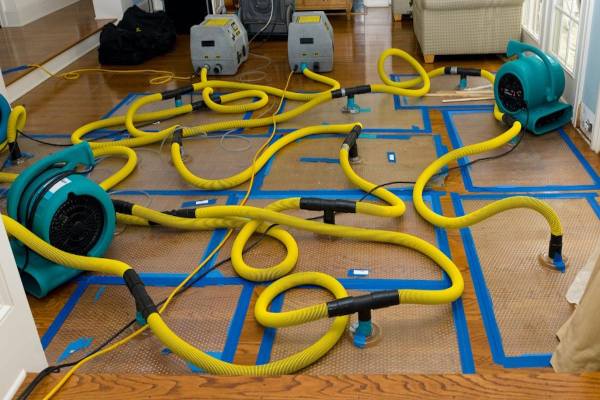 Quick water removal from a home or business is crucial to help prevent further damage and cost. When water damage strikes, letting the water sit in your home is the worst decision you can make, as mold growth can begin in as little as 24 hours. This is why you should call ServiceMaster Restore immediately. We respond 24/7 to provide fast water removal and water extraction services. 
Our team brings in industrial-grade water extraction equipment, including water removal mats, pumps, vacuums, and infrared cameras. Experience, training, and certification assist us in finding hidden pockets of water damage that might be missed by other water removal companies in the area. Rely on ServiceMaster Restore for all of your water restoration and water extraction services needs. 
Water Damage Restoration Process
Our trained restoration technicians use advanced procedures and equipment to ensure the highest level of cleaning performance and protection for property and furnishings. The ServiceMaster Restore® water recovery process includes:
Phase 1: Emergency Response Job Site Inspection and Assessment
Phase 2: Water Removal and Drying + Daily Inspection of Job Progress
Phase 3: Repair & Buildback
Our trained technicians will explain the recovery process and provide a comprehensive water recovery guide outlining the ServiceMaster Restore steps and the homeowner's responsibilities.
Follow the steps below to help keep the damage to a minimum.
What to do:
Call for professional help. Damage from water and bacteria growth can begin within hours. 
Remove as much water as possible by mopping and blotting.
Remove wet area rugs or other floor coverings not permanently attached. Do not attempt to start removing your wall-to-wall carpet.
Lift draperies off the floor, loop through a coat hanger and place the hanger on the drapery rod.
Wipe furniture, prop up wet furniture cushions for even drying and place aluminum foil under furniture legs.
Move photos, paintings and art objects to a safe, dry location.
Do not remove books from shelves. Instead, pack them tightly to prevent warping of pages until a restoration professional can begin this specialized drying.
Open drawers, closet and cabinet doors to enhance drying.
What not to do:
Do not enter a room with standing water until electricity has been turned off.
Do not use a regular household vacuum to remove water.
Do not lift tacked-down carpet without professional help.
Do not use electrical appliances while on wet carpet or flooring.
Do not disturb visible mold.
4 Common Causes of Burst Pipes & How to Avoid Them
When a pipe bursts in your property, it causes a major water loss. Many property-owners assume that broken and busted pipes are the result of extremely cold temperatures. But in reality, there is more than one cause of burst pipes.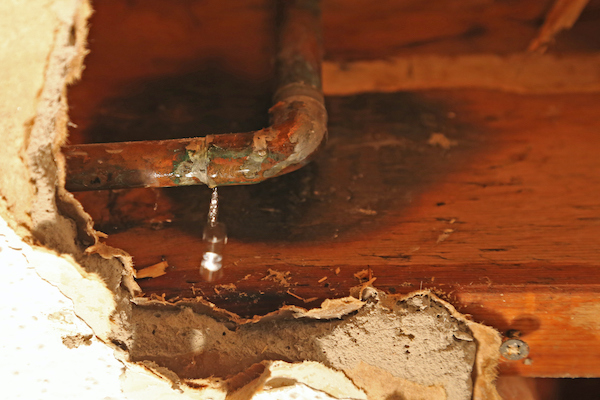 What Our Customers Are Saying