Water Extraction Medford, OR
24 HR Water Removal SERVICES
Your Local Medford Water Extraction Specialists
Water is one of the most destructive forces that can enter your Medford home or business. Not only can it cause extensive structural damage, if not treated with water extraction and water removal services as soon as possible, it can lead to mold growth throughout the home. 
Regardless of the cause, ServiceMaster Restore offers complete water removal services and water extraction services in Medord OR and beyond. Our water damage extraction experts have extensive experience in the water restoration industry and are ready to tackle all cases. Our crew has industrial-grade equipment including water extraction mats, water removal pumps, vacuums, and more. Count on us to work around the clock to provide water extraction Medford in your property. We are your trusted Medford water removal company and work to eliminate every last drop of moisture.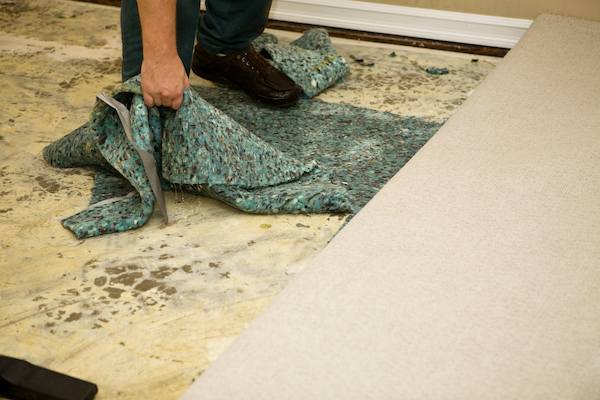 The 4 Classes Of Water Damage
The different classes of water damage are used to identify the amount of water that has been lost and the evaporation rate of the water.
Categories Of Water Damage Medford
Category 1 water, also known as clean water, involves water damage from a clean water source like toilet tanks, pipes, or overflowing bathtubs. This type of water damage does not pose an immediate threat to your health, but if left untreated, category 1 water damage can lead to mold growth.
Category 2 water, also known as grey water, involves water with chemical, biological, or physical contaminants. This water typically comes from an overflowing washing machine, dishwasher, or an overflowing toilet that only contains urine. This type of water may cause discomfort for the people and pets within the home. If it is left untreated, it can lead to mold growth.
Category 3 water, also known as black water, is full of harmful bacteria and fungus and can cause extreme illness and discomfort for the occupants and pets within the home. This water is a result of sewage backups, overflowing toilets, river floods, or standing water that has started to grow bacteria and other harmful microorganisms.
Our Medford Water Extraction Process
After the SM of Medford team has identified the class and category of water damage, they will create a plan for water extraction and restoration. This process will begin as soon as possible to prevent any further damages. 
Why Call A Water Damage Professional?

It's important to act fast when you discover water damage in your Medford home. If the water damage is left untreated for an extended period of time it can put a toll on your home, health, and wallet as the damage grows exponentially. By calling your trusted water damage extraction professional, SM of Medford, you will alleviate added stress and can continue your day-to-day life.