Tree Damage Cleanup & Restoration
24 HR STORM, WIND & TREE DAMAGE CLEANUP
Your Local Storm, Wind & Tree Damage Cleanup Company
If a tree falls on your home during a storm, get your family to a safe place and call 911 immediately. Trees often hit power lines and can break them or become tangled. Downed power lines increase the chance of fire and can be deadly if touched. If you suspect the fallen tree is caught in power lines, turn off the power to your home at the breaker box. Call the electric company and they will send a technician.
After you are safe, call ServiceMaster for 24/7 emergency repair services. Our technicians can help tarp your roof and board up windows to prevent more damage to your home. Holes in your roof or windows allow water and wind into your home, causing even greater damage to your belongings. Don't try to tarp or board up your home on your own. Improperly secured tarps won't keep rain out, and you could fall off your roof or ladder while trying to lay out the tarp.
As a licensed general contractor, ServiceMaster Restore can see your repairs through from building stabilization to a complete renovation. However, it is best to call your insurance provider before beginning any big project.
Tree Damage Repair & Removal Services
ServiceMaster Restore handles all of your tree damage needs caused by high winds and severe storms. Dying trees can be a serious concern for your home or business. A falling limb or entire tree can damage or destroy your roof, windows, walls, or interior rooms.
Will Insurance Pay for Tree Damage?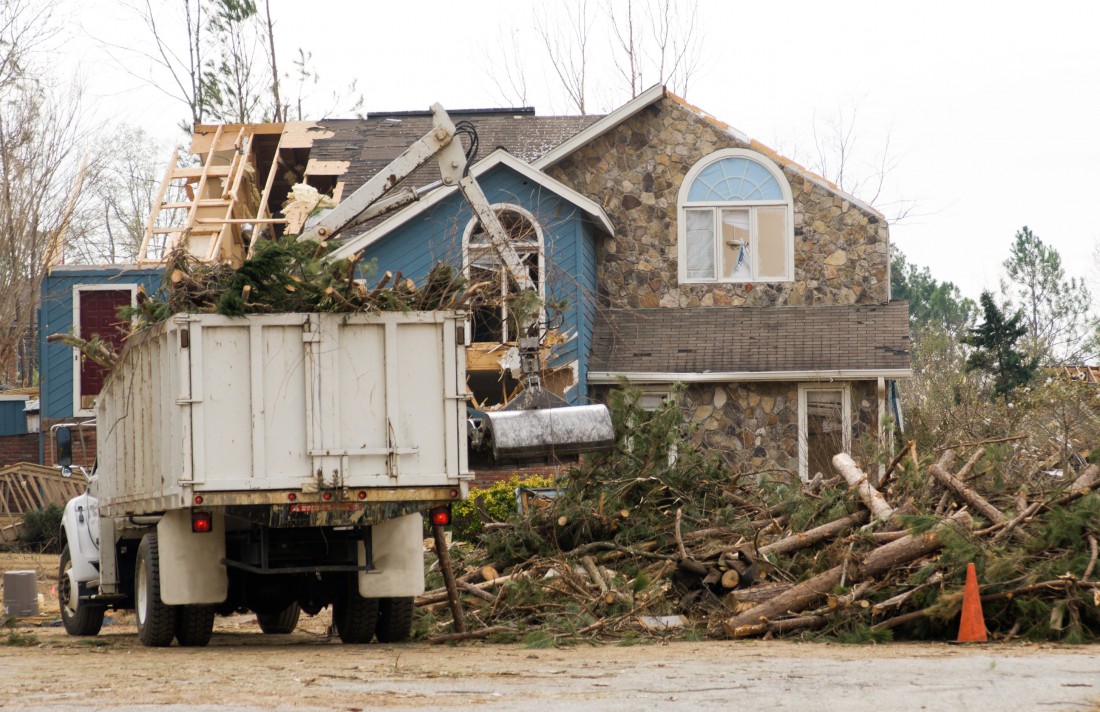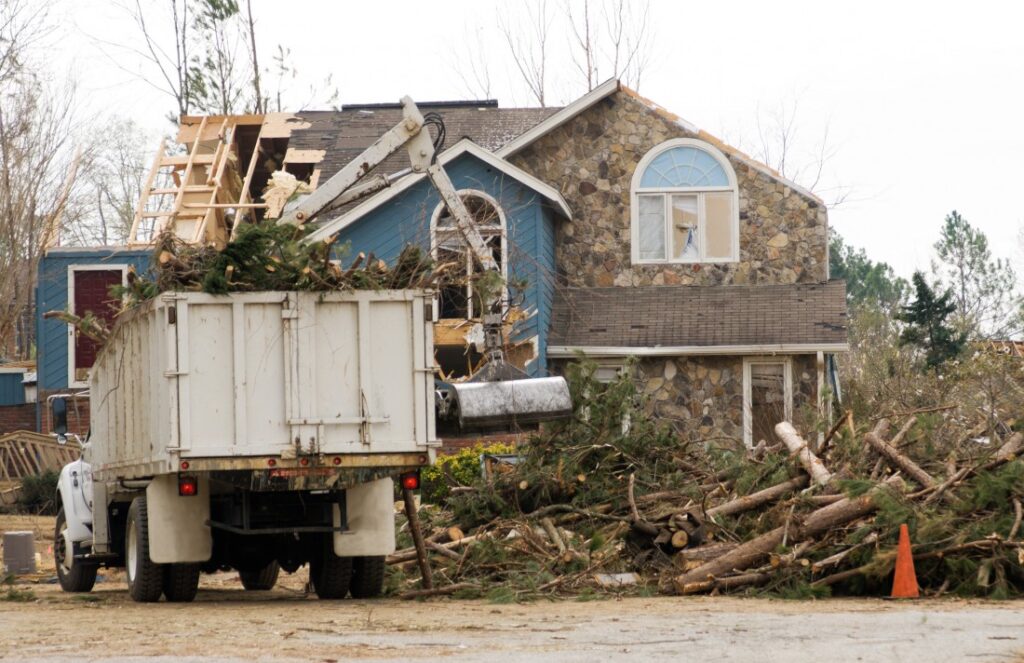 When a tree falls on your house, call your insurance agency as soon as it is safe to do so. Insurance coverage of tree damage is different for each company and policy. According to insurance experts, most companies cover repairing tree damage after storms. Many will also pay for tree removal up to $1,000 if the tree falls on your home, fence, garage, or another structure on your property.
Make sure you document the damage thoroughly, taking pictures from every angle. If a tree is on your roof, ask your contractor to take a photo from the roof. Do not attempt to climb on your roof on your own.
Legal Responsibility For Fallen Tree Damage
If a neighbor's tree falls on your property, you will need to file a claim with your insurance company. You are generally responsible for taking care of your own property, even if the fallen tree caused an injury. However, your neighbor may be liable if they were previously warned the tree was dangerous. If it is a city-owned tree, things are more complicated and vary by municipality. If you have concerns over liability, it is best to contact your insurance provider or a lawyer.
Remember, these are general guidelines. Every situation is unique and the best course of action is to speak with an insurance agent directly and find out if you are covered, and to what extent. Always make sure your damage is covered before starting a removal and repair project so there are no surprises when your bill comes.