House Fire Cleaning Klamath Falls, OR
24 HOUR FIRE DAMAGE RESTORATION SERVICES
Your Klamath County House Fire Cleaning & Restoration Specialists
House fires cause serious damage to personal property, especially in the Klamath County, Oregon area. Although house fires are unpredictable emergency events, Oregon's frequent wildfires pose great risk to residential buildings too. As such, it is always better to stay prepared and work with a trusted fire damage Klamath County contractor for house fire cleaning in Klamath Falls, OR and surrounding areas. 
ServiceMaster of Medford has more than 25 years of industry experience and provides effective fire damage restoration in Klamath Falls year round. Call us 24/7 for emergency house fire cleaning and deodorization services. We service all of Klamath County, including Klamath Falls, Beatty, Bly, Bonanza, Chemult, Chiloquin, Crescent, Crescent and Odell Lakes, Dairy, Fort Klamath, Gilcrhist, Keno, Malin, Merrill, Midland, Rocky Point, Sprague River, and other areas.
Understanding Fire Damage Klamath Falls OR
Fire damage is caused not only by the flames, but also by smoke and other corrosive substances that the fire emits. Smoke quickly spreads throughout the house and the corrosive residues land on all surfaces, as well as in hidden spaces: behind the walls and in HVAC systems. Smoke and soot are difficult to clean and there is a great risk that persistent smoke odors will remain in the building. 
Another secondary damage that can occur during a fire event is water damage. Yes, water is often complementary, not contrary, to fire in terms of damage. Water damage may result from firefighting efforts or rain entering the house through the burnt roof. For this reason, it is best to work with contractors that perform fire and water damage restoration equally well.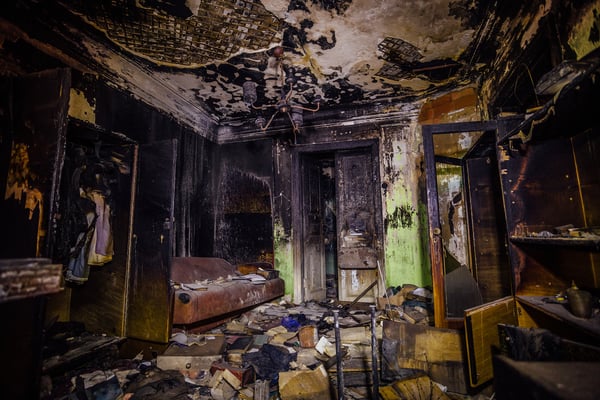 schedule your free Fire Damage inspection today
House Fire Cleaning Klamath Falls
After receiving a request for house fire cleaning in Klamath County, ServiceMaster of Medford acts promptly by taking the following fire restoration steps:
Smoke Damage Cleaning & Smoke Deodorization
Once the fire is extinguished, acid from the fire and water damage threaten your belongings and your property. This is because much of the furniture and flooring materials are synthetic, which will create a complex chemical reaction as it burns. In a matter of days, salvageable items can become unsalvageable as this toxic soot covers your belongings. The smoke damage cleaning technicians at ServiceMaster Restore understand the chemical combinations that can effectively clean and save your belongings, which helps mitigate additional expenses and time spent replacing these items. We can remove soot from a wide variety of materials including:
Brass, aluminum, & chrome
Marble, tile, & porcelain
schedule your free Fire Damage inspection today
Fire Damage Repairs in Klamath County OR
A fire leaves behind tons of damage in its wake, much of which will require an experienced fire damage repair company to fix. ServiceMaster Restore has honed a unique skillset for restoring Klamath County, Oregon homes. Whether the damages are contained to one section of the premises, or your property is a total loss, we can help you get life back to normal.
Our crew is able to make seamless fire damage repairs that blend with existing fixtures and structures. For fire damage repairs in Klamath County, we return your space to its pre-loss condition. We have the proper fire damage repair tools and expertise to revitalize your home or business. You can have confidence in our abilities!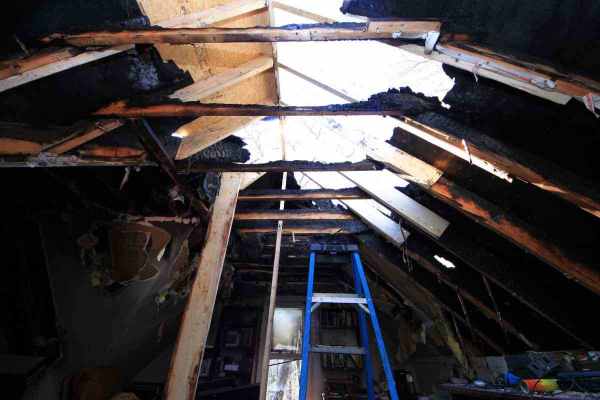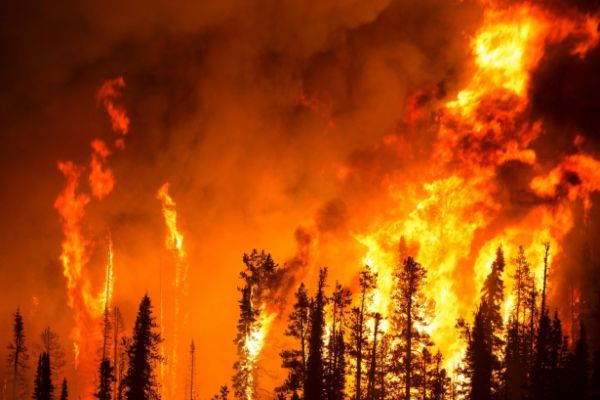 Returning to Your Klamath County Home After the Bootleg Wildfire
Summer 2021 has been a challenging time for the Klamath County, Oregon community. With many property owners having evacuated for the Bootleg wildfire, people are now returning to the area to take stock of the damages and begin to rebuild. ServiceMaster Restore is here to help you through each step of the wildfire cleanup process.
ServiceMaster Restore offers house fire cleanup services throughout the entirety of Klamath County, Oregon. This includes Beatty, Bly, Bonanza, Chemult, Chiloquin, Crescent, Crescent and Odell Lakes, Dairy, Fort Klamath, Gilcrhist, Keno, Klamath Falls, Malin, Merrill, Midland, Rocky Point, Sprague River, and beyond. Our services extend to the following zip codes in Klamath County.
97603
97601
97624
97623
97627
97633
97632
97622
97639
97737
97634
97621
97602
97625
97425
Klamath Falls, Oregon's "city of sunshine", is a great place to live. Unique natural resources — geothermal heat in particular — make the city home to many outdoor recreation activities both in summer and in winter. The breathtaking beauty of Crater Lake National Park and Link River trails make Klamath Falls a great tourist destination too.