Emergency Board Up Services
24 HR Emergency Board Up & Tarping
Emergency Board Up & Roof Tarp Services
Boarding up your home is an essential part of recovery after a fire. Boards over broken windows and tarps over holes in the roof prevent secondary damage from rain and wind, as well as from trespassing. Board-up services can save you thousands of dollars. If your home or business is damaged by a fire, call ServiceMaster for 24/7 emergency response to your board-up and tarp needs.
Our expert technicians will assess the damage done to your home or business, then board up windows, doorways, and missing walls with plywood and cover holes in the roof with tarps. We work fast and use durable materials to ensure your property will be protected as quickly as possible.
Board Up Services & Insurance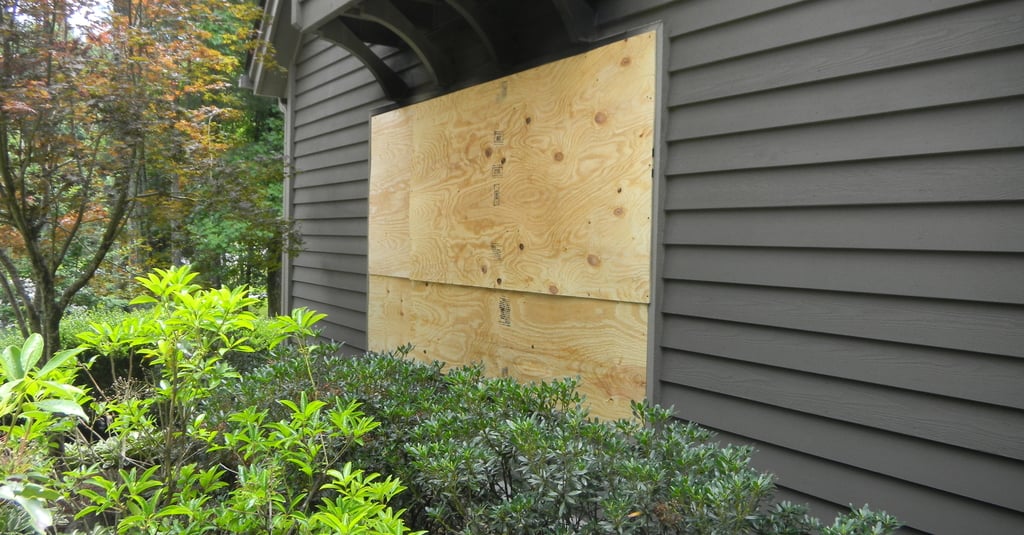 Board up services are necessary to get the best insurance coverage for your claim after a disaster. Boarding up your home prevents further wind and water damage, which makes it less likely that your insurer will deny your claim.
Boarding up your property also prevents potential liability. If someone were to enter your property after a fire and be injured, you may be held liable. A board-up is a simple way to prevent intruders and give you peace of mind.
Reasons to Board Up Your Home or Business
The aftermath of a storm or fire isn't the only time board-up services are needed. Here are some of the cases where ServiceMaster can help you secure your home:
Our restoration experts will use different techniques depending on the size of the roof, amount of damage, and level of durability required. Generally, you can expect the following steps: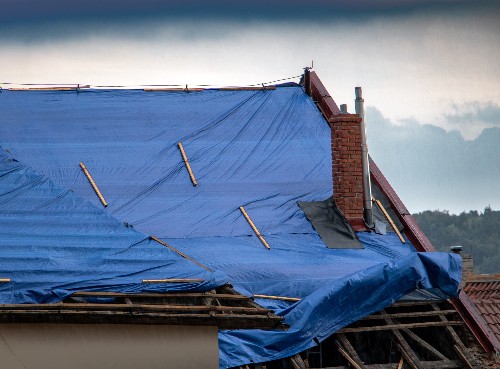 Securing a tarp on your roof is a difficult and dangerous process if it isn't handled by professionals. The risk of slipping off a wet roof or falling through a damaged board is high, so you should never attempt to tarp a roof on your own. Call the professionals to survey damage and attach tarps.
A properly secured tarp will protect your home from additional rain, wind, and debris. After major storms, roofers often have a backlog and can take months before they can get to your claim. Insurance coverage can also drag the process out. Putting a tarp over your roof is the only way to be assured your property will be safe until you're able to get the roof fixed.
Call ServiceMaster 24/7 when a disaster hits your home or business. We can take care of all of your restoration needs, whenever you need us.
ServiceMaster Restore has a highly skilled, experienced and IICRC certified team of experts that can handle any restoration job.
When dealing with disasters, delays can cause even more damage. Call us today for a quick and free estimate.