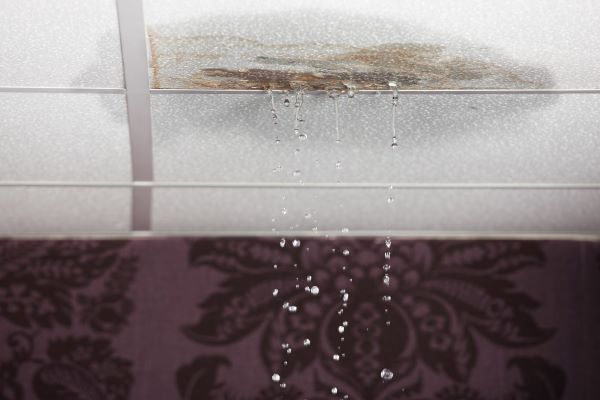 Our years in the water restoration industry have taught us that the most critical factor in minimizing water damage is noticing it early on. As more time passes there are bigger chances of secondary water damage increase. Besides the apparent threat of oversoaked belongings that will have to be thrown away, you are also facing a high risk of mold and rot – which in turn leads to structural instability. Both mold and rot will keep spreading and could potentially affect your entire property.
Besides the obvious dripping of water that leads to pools of water on the floor, there is plenty of other signs that might lead you to conclude that you have water damage. The most common one is dark or spots and circles on walls and ceilings. These are a direct consequence of water pooling in certain spots and saturating them over time. You also might face cracking, flaking, and peeling paint off the walls. But there are also the increased utility bills – that are pretty common with unnoticed water damage, as well as damp and moist smells in and around the affected area.
The initial impact of water damage is usually seen in soaked materials like sofas, carpets, and walls. As time goes by this can lead to mold growing all over your property, to rotting of the construction materials – which is directly correlated with structural instability. Both mold and structural instability are serious hazards to your property and health.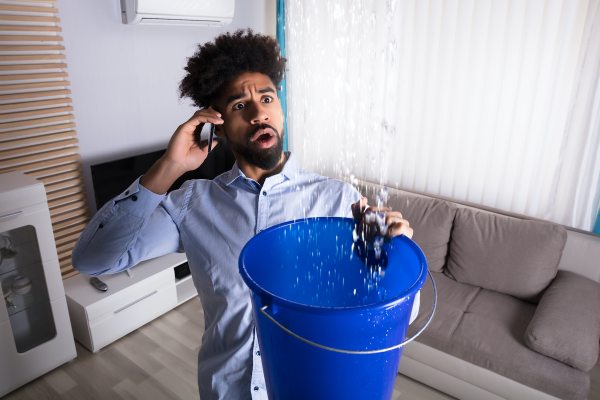 What To Do When You Find Water Damage​
First and foremost, think about your safety! If there are electrical appliances or the water level is reaching the power plugs – find the main power switch and turn off electricity in the affected area.


Once that is done contact your locally trusted water damage restoration company like Service Master Restore. We will dispatch a technician right away to estimate the damage and get started on water removal. 
While waiting on the technician to arrive you can contact your insurance provider and get started on removing some of the water in the affected area. If it is a drip that is not stopping try putting buckets to collect the pooling water in order to prevent further moisture and water buildups. 
How Long Until Mold Starts Growing?
Mold growth is very dependent on general humidity levels and the overall duration of the water exposure. In general, it takes only 24 to 48 hours for the first mold colonies to start growing. Even though you might not notice them, they will quickly spread and affect your entire property with extensive mold damage. Mold is a common cause of asthma, bronchitis, and other respiratory problems that might even lead to death. So do not let mold take over your property and respond quickly by calling the professionals at Service Master of Medford to provide you with complete water damage restoration service.