Wildfire Prep and Cleanup
24 HR Wildfire Restoration, Cleanup, & Repairs
Your Wildfire Damage Restoration Company
Unfortunately, Oregon is no stranger to the dangers presented by wildfires. Changing weather patterns can shift the direction of a wildfire without warning, sending flames and smoke uncomfortably close to your property. Regardless of whether the blaze burns the property or doesn't, there are always residual effects, including a nuisance smoke smell and charred debris. These aspects of a wildfire are an unwelcome reminder of the surrounding destruction, in addition to being significant health hazards.  This is why ServiceMaster Restore hopes to educate our clients about the basics of wildfire prep and cleanup.
ServiceMaster Restore also recognizes that sometimes the unthinkable happens. A wildfire can strike your home no matter how much preparation you do. In these instances, our compassionate team is here to ease your stress and get you back in your home with wildfire damage restoration, emergency wildfire boardup services, wildfire smoke damage cleaning and deodorization, and wildfire damage repairs. Contact us for 24/7 response.
If you have been impacted or displaced by a level 3 evacuation, contact your insurance agent immediately to get help covering your expenses.
Bootleg Wildfire Emergency Response Team
Same Day Inspections Available! The Bootleg Wildfire Emergency Response Team will work to clean the smoke damage to your home in 1-3 days (depending on size). Rush processing of essential clothing and bedding is available, as well as home deodorization.
Schedule a Free Inspection!
How to Prepare Your Home for a Wildfire
First and foremost, ServiceMaster Restore cares about the health, safety, and wellbeing of our clients. For this reason, we always recommend evacuating when necessary. Remember — your home and your belongings are not near equivalent in value to your life or those of your loved ones. As a wildfire approaches, use these wildfire prep and cleanup tips to minimize the damage: 
How to Document Wildfire Damage
No matter how much wildfire prep and cleanup you do, the unpredictability of nature may mean that your home or business is still damaged. If you find yourself in this situation, be sure to document all damages. Use these tips to ensure your insurance company covers the claim in its entirety.
Seeking Wildfire Damage Restoration Services After a Wildfire
If the worst happens and your home is damaged by fire or smoke, it may be hard to know where to turn. Perhaps this is your first time going through a fire. With so many tasks that require professional assistance, ServiceMaster Restore is here to answer your call for wildfire restoration services and smoke damage cleaning.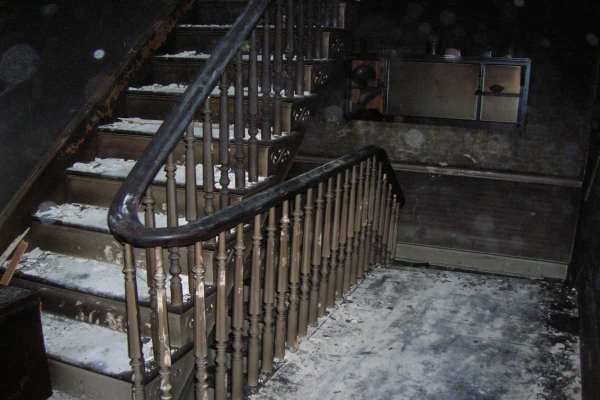 Once the fire has been put out, you'll want to call your insurance company and ServiceMaster Restore. We'll immediately dispatch a trained technician to evaluate the extent and severity of the wildfire damage. An accurate estimate and scope of work are developed and sent to your insurance adjuster. Emergency board up is the next step, and prevents vandals, animals, and the elements from accessing the home. Should there be any water damage from firefighting efforts, we'll immediately begin water extraction and drying. We remove the contents of your home for safe keeping and cleaning. To minimize the spreading of smoke, the affected area is contained. Our restoration specialists clean every part of the structure including ceilings, walls, light fixtures, windows, doors, and duct-work.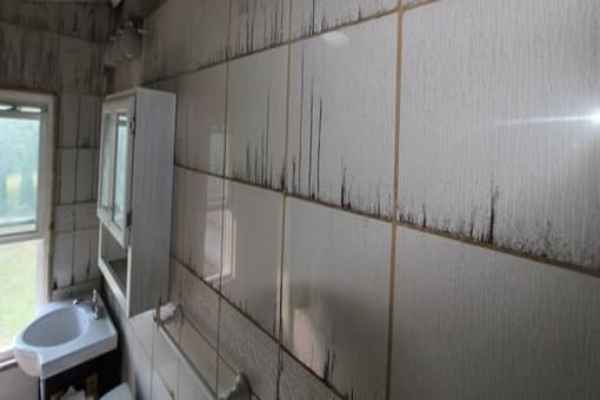 Depending on the items that were burned in the fire, there will be a considerable and often overwhelming odor that penetrates every permeable surface in your home or business. Things like drapes, carpets and upholstery are severely affected by smoke odor, but also walls and ceilings will have to be treated and deodorized before your property will be deemed habitable. Our smoke odor experts use a variety of odor removal methods and will work with you until you are satisfied that no traces of smoke odor remain. Every emergency disaster is unique, including widespread wildfires. At ServiceMaster Restore, we know that time is of the essence and guarantee quick, accurate estimates. Our compassionate experts are here to help you each step of the way. Call us today for fire restoration and smoke damage cleaning.