Flood Damage Cleanup
24 HR FLOOD CLEANUP & RESTORATION SERVICES
Your Local Flood Damage Cleanup & Restoration Company
Flood waters can be very serious because they often carry bacteria and potential diseases. For this reason, you should call a flood restoration professional to evaluate the affected area in your home and come up with a proper flood damage cleanup and restoration plan. ServiceMaster Restore will work with your insurance company and adjuster to come to an agreed upon scope of work and pricing, so your flood restoration project starts quickly and gets you back in your home quickly.
We respond to emergency flood damage 24 hours – call 541-204-0533
Does FEMA Pay For Flood Damage?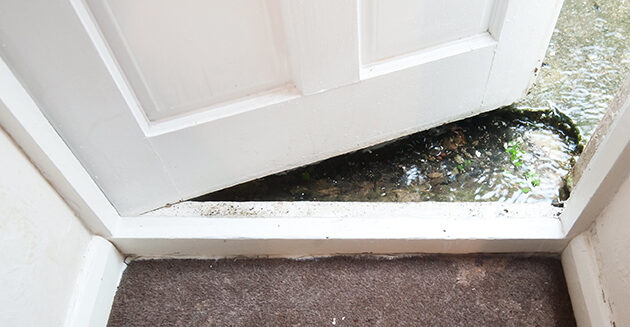 Many homeowners believe that when there is a flood, FEMA and the government will cover the damages to the home impacted by the storm or natural disaster. The truth is, you need to have the proper flood insurance purchased before the flood damage in order to be properly covered. 
Click here to learn more about purchasing flood insurance.
What Damage Can Floods Cause?
A flood in your home from a pipe, leaky roof, storm, or a variety of other sources can cause severe damage. Here is a list of common damages caused by flooding in a home: 
Call ServiceMaster Restore today! We service all of Medford, Grants Pass, Ashland, Klamath Falls, Phoenix and the surrounding areas of Oregon. We are a local disaster restoration company who specializes in cleaning up floods in homes and commercial locations.
Call ServiceMaster 24/7 when a disaster hits your home or business. We can take care of all of your restoration needs, whenever you need us.
Industrial Grade Equipment
When a flood hits your home or business, the water will begin to start damaging your property immediately. Our team utilizes the best equipment to get the job done quick.
Being local means that we can show up to your property in as little as two hours with our equipment to handle any restoration job quickly.