Carpet Water Damage in Talent, Oregon
ServiceMaster Restore is Talent, Oregon's #1 water restoration company. As such, it was no surprise that we received a call about a property with water damage Talent OR. The home's owner returned from an overnight shift at work to find a squelching sound beneath her feet as she entered the living room. Not only was the carpet completely saturated, so was one of the walls. While this is undoubtedly a stressful situation, we were able to handle the property with ease. We're sharing our response and approach to the water restoration process.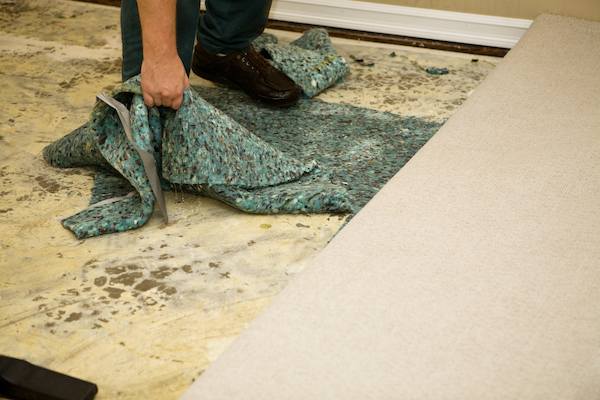 The Specifics of This Water Damage Talent Project
With so many different causes of water damage Talent, we were not immediately certain of the moisture's source. After some investigation, our water restoration technicians discovered a broken pipe in the kitchen. The pipe structure brought water in from the crawlspace to the kitchen sink. Because the pipe passed behind the walls of the living room, this area was also affected.
In total, the kitchen, crawlspace, and living room took on several inches of water. Although a major inconvenience after a long shift, the homeowner acted immediately and called us. It turns out, ServiceMaster Restore came highly recommended from her homeowner's insurance policy provider.
Our Water Damage Cleanup Response
As soon as we arrived on the scene of this water damage Talent job, our crew got right to work. The water damage inspection allowed us to locate and stop the leak. Water removal pumped the standing water out of the crawlspace. Blowers were put in place to circulate air in addition to dehumidifiers to remove moisture from the air.
The portion of water damaged carpet was removed to ensure that no moisture was missed. Our team maintained thorough pictures and documentation throughout the entire water damage Talent, Oregon process to assist with the homeowner's insurance claim. This allowed quick processing and resolution.
ServiceMaster Restore Handles Water Damage Talent With Ease
If your property has experienced flooding or water damage Talent from any source, give us a call. We have the expertise, equipment, and training needed to complete the job with ease. Whether its carpet water damage, ceiling water damage, or any other issue, we are here to help when it matters most!