Returning to Your Klamath County OR Home After the Bootleg Wildfire
It is no secret that summer 2021 has been a challenging time for the Klamath County, Oregon community. More than 413,717 acres were affected in the Bootleg wildfire, scarring the beautiful landscape and taking many homes and businesses with it. While the situation seemed hopeless, the government's Incident Information System reports that the fire is 100% contained as of August 19th. With many property owners having evacuated, this means that many people are now returning to the area to take stock of the damages and begin to rebuild. ServiceMaster Restore is here to help you through each step of the wildfire cleanup process.
A Recap of the Bootleg Wildfire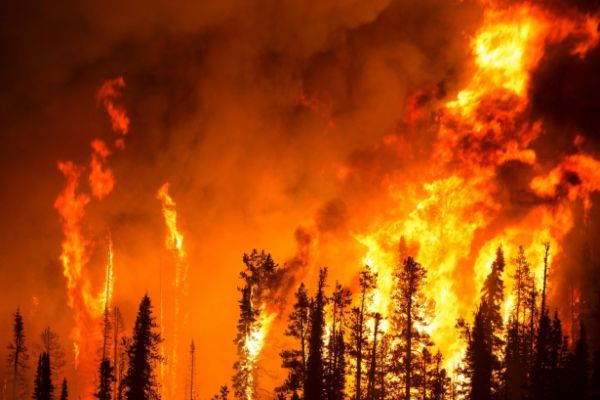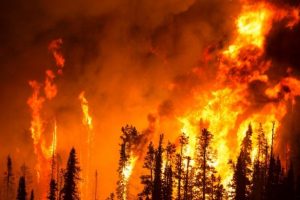 The Bootleg Wildfire sparked in the Fremont-Winema National Forest on July 6, 2021. A separate fire — The Log Fire — began to burn on July 12, 2021. On July 20, these two fires merged, causing extensive damage to the area. The Yainax and Walrus Fires began August 5th within the original bounds of the Bootleg fire section.
What to Do After A Wildfire
Now that the fires are under control, local residents are faced with the task of returning to their Klamath County, Oregon homes. We understand that this can be a challenging time for you and your family, and as such, hope to offer a few tips to ease your transition back into day-to-day life.
Check with fire officials to ensure it is safe to go back to your Klamath County home.
Brace yourself. Prepare yourself and your family ahead of time. If you have not yet received word about your property, you may not know what to expect. The surrounding landscape is scorched, and this can be difficult to see. Lingering smoke odors and other memories of the fire may be triggering to children.
Do not touch any downed power lines.
Turn off the power as you inspect the property. Use a flashlight. Do not use matches or a gas lantern.
Be mindful of the smell of gasoline and natural gas (it smells like rotten eggs).
Be extremely careful when accessing your property as flare ups are possible and the structural integrity may have been affected by the flames.
Douse any hot spots with water.
Inspect the roof, attic, and exterior dwellings for smoldering embers.
Cut power to all appliances and inspect your meter before turning on your breaker.
Check any wells or water supply lines for damage.
Do not drink water from faucets until local officials have given the okay.
Discard exposed food.
Avoid scorched forests, drainage areas, and other bodies of water as flash flooding can occur following wildfires.
Contact your utility company for any issues with water, power, propane, etc.
Inspect your septic system for damage. Do not touch any raw sewage.
Use a face mask and mist water on debris before going through it. Smoke and soot particles can damage your health.
Be mindful of unstable walls, floors, roofs, columns, trees, and other structures.
It is not uncommon to find dead animals, as well as other displaced species such as snakes, bees, and wasps. Avoid contact.
ServiceMaster Restore Helps You Return Home After the Bootleg Wildfire
As your locally owned and operated fire restoration company, ServiceMaster is uniquely equipped to help you get back into the swing of things. We offer a variety of services to help you recover following the Bootleg fire. Contact us for more information about:
Fire Damage Inspections in Klamath County: We dispatch a trained fire restoration professional to your location to assess the extent and severity of damage and develop a fire damage cleanup plan, estimate, and timeline.
Water Removal: If you have any standing water in your property from the fire-fighting efforts, removing this will be the first matter of business. Water continues to cause damage the longer it sits.
Emergency Fire Board Up: If your structure is still standing, it likely has some vulnerabilities. Blown out doors, windows, and exposed roofs and holes provide access for inclement weather, animals, and vandals. Emergency fire board up reinforces the security.
Fire Damage Cleanup: There will be debris everywhere. We handle the fire damage cleanup process to remove your salvageable belongings and any affected building materials for replacement.
Fire Damage Repairs: Fire damage repairs return the space to its functional and useful condition.
Smoke Damage Cleaning: Smoke and soot are highly corrosive, often destroying the surfaces upon which they fall. We handle smoke soot cleaning so that you don't have to.
Smoke Odor Removal: Smoke smell lingers deep within the fabrics and other materials of your space. We use advanced smoke deodorization techniques to eliminate the triggering smoke odor.
Contents Restoration: Many property owners believe that their prized possessions are a total loss. We are often able to restore your contents with advanced methods.
Fire Restoration in Klamath County
ServiceMaster offers 24/7/365 response throughout Klamath County, Oregon. This includes the 97603, 97601, 97624, 97623, 97627, 97633, 97632, 97622, 97639, 97737, 97634, 97621, 97602, 97625, and 97425 zip codes. We service Beatty, Bly, Bonanza, Chemult, Chiloquin, Crescent, Crescent and Odell Lakes, Dairy, Fort Klamath, Gilcrhist, Keno, Klamath Falls, Malin, Merrill, Midland, Rocky Point, and Sprague River.
Bootleg Fire Resources
Most major roads have reopened for passing traffic. To check travel routes and closures, use https://tripcheck.com.
Children, the elderly, and those with asthma and other respiratory conditions are most affected by the air quality. Check conditions at https://fire.airnow.gov/#.
Sign up for emergency alerts from Klamath County here http://alerts.klamathcounty.org.
Youtube: www.youtube.com/channel/UCPLoRDU4JyfLonJpgl3gGjgjg
InciWeb: inciweb.nwcg.gov/incident/7609/
Facebook: www.facebook.com/BootlegFireInfo
Twitter: twitter.com/BootlegFireInfo
ServiceMaster Restore: 541-773-9559