Fire Damage Restoration Ashland OR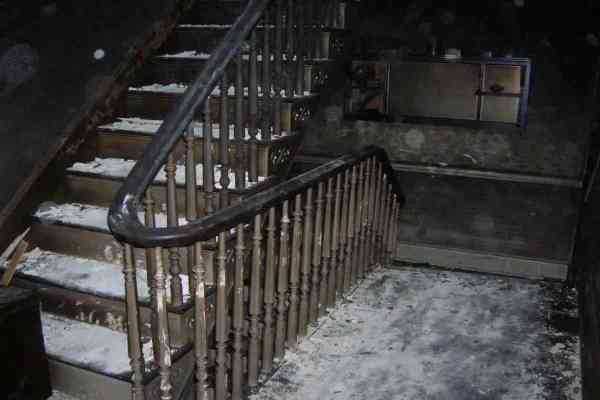 If you are facing fire damage Ashland OR, you may be uncertain of where to turn or what to do next. There is no doubt that this is a challenging time. However, working with ServiceMaster Restore of Medford can ease the stress and anxiety throughout the process of fire board up, fire restoration, and fire damage repairs. 
We are sharing some of the most common fire hazards and the important of remediating these as quickly as possible. Doing so helps keep you from more time away from your property, extensive repair costs, and going back and forth with the insurance adjuster. Read on to find out how ServiceMaster Restore of Medford completes your fire damage restoration Ashland project with ease.
Potential Fire Hazards Around the Home
As the seasons change, so do the fire hazards of which you'll need to familiarize yourself. For instance, during the spring and summer months, be aware of grills, insect-repelling candles, fire pits, fireworks, and others. While these may be sights, sounds, and smells of the summer season, things can quickly go wrong.
Once the weather cools, fire hazards from other sources become more prevalent. These often include fire places, candles, space heaters, Christmas trees, kitchen fires, and more. Just as you keep up with the forecast, you'll want to keep up with the fire hazards around your home. Doing so can be the difference between life and death, as well as the destruction of your property.
Of course a fire brings charred remnants of surfaces and fixtures. But the real damage goes much further. Smoke and soot cover all surfaces, even penetrating fibers and particles that embed these harmful carcinogens within. Not only does smoke damage leave a dark, unsightly stain that can be impossible to remove, you are also stuck with the triggering and toxic smoke smell. Simply opening up doors and windows is not enough to eliminate the smoke odor and return indoor air quality to acceptable and safe levels. Due to this, most surfaces that have been damaged by smoke will often require total replacement due to discoloration and odor. 
As you can tell, fire damage is a whole different beast in the restoration world. But its damages don't end there. With fires come the water that was used to extinguish the blaze. Contrary to popular belief, the water does not just evaporate or go away. Rather, it sits in the property, soaking into the space, and combining with ash to coat wood, glass, and metal in a corrosive substance. Aside from the combine fire damage, the water is its own special emergency. Leaving it to sit can promote mold, mildew, and other microbes that damage your building materials and threaten your health.
Your Ashland OR Fire Damage Repair Company
Fire presents a unique set of issues that requires special attention and care to solve. DIY attempts at fire restoration can leave you in over your head, and as such, are ill advised. Instead of making matters worse, opt to call ServiceMaster Restore of Medford for 24/7/365 fire damage restoration Ashland OR. We are experienced in remediating fire damage, smoke damage, and water damage to return the premises to pre-loss condition. Count on us to work with your insurance company while keeping you up to date on all progress. ServiceMaster Restore is here to help!