Mold Removal Ashland OR
Professional MOLD REMEDIATION SERVICES
Your Local Ashland Mold Removal & Remediation Experts
Professional Mold Remediation in Ashland, OR
If you find mold growing in your Ashland OR home or business property, it's important that you take action quickly. Mold spores travel through the air, so when the environment is right for mold growth, the mold can spread throughout an entire building in a matter of days. This can result in costly damages, and an extensive removal and remediation process. Calling you local mold removal specialist, even if you simply suspect you may have mold growth, is the best way to prevent excessive damages, and protect your family, friends, employees, and clientele from the potential health risks related to mold exposure. 
Working with a locally trusted mold removal company is important. At ServiceMaster, all of our technicians are IICRC certified and will utilize the most recently accepted protocols to safely remove and dispose of the mold, ensuring your home or business is completely cleared of any mold.
schedule your free mold inspection today
Mold Removal Ashland Remediation Process
Does Homeowners Insurance Cover Mold Damage?
Unfortunately, when it comes to mold damage, your general homeowner's insurance policy is unlikely to cover the damages. This is another reason why acting quickly, when you notice mold damage in your home, is so important. With that said, homeowner's insurance policies do vary from state to state, and depends on your provider, and certain mold damage will in fact be covered. For example, should your home begin to have mold damage following a water related disaster that was covered by your insurance policy, the further damage would likely be attributed to the original water damage, and therefore be covered by your policy provider.
The most important thing is that you understand what YOU are covered for, and the only way to know for sure is to give your insurance provider a call and have them walk you through your policy.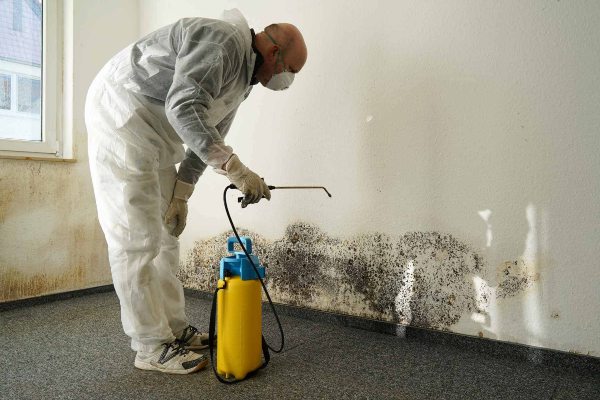 Mold Removal & Remediation In Ashland, Oregon

Ashland is a beautiful location located in the southwest portion of Oregon. The area is filled with numerous activities and site seeing opportunities. You can go golfing, ice skating, visit the nature center, hike, mountain bike, camp out, and so much more. Ashland is a beautiful little city that anyone should visit if they find themselves in Oregon.